Erling Haaland will not get the opportunity to showcase his talent at this summer's European Championship due to Norway's failure to qualify. But even as the tournament gets under way, his name is sure to continue dominating headlines.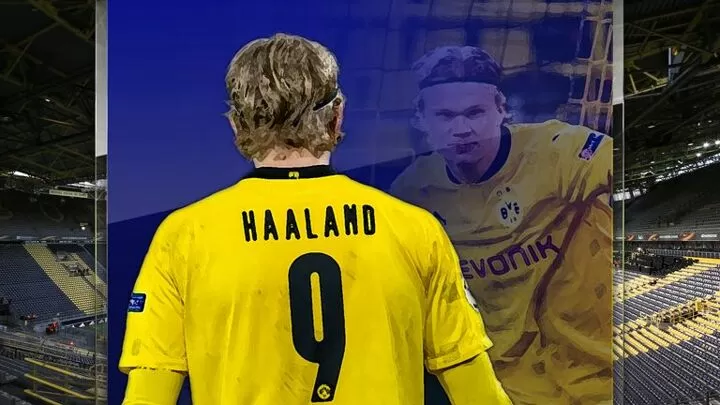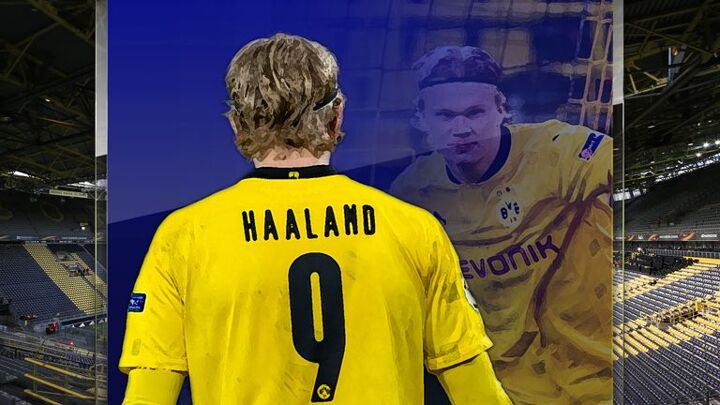 The Borussia Dortmund striker's future is the subject of intense speculation. His agent, Mino Raiola, met with Barcelona and Real Madrid for talks in April, while Haaland has also attracted interest from Manchester City and Manchester United.
It is European champions Chelsea, however, who have emerged as the most serious suitors for the £150m-rated goal machine, with Thomas Tuchel reportedly identifying the Haaland as the man to resolve the side's long-standing issues at the top of the pitch.
The deal will not be easy to pull off, but here, we look at the scoring issues which have prompted Chelsea's interest and examine the ways in which Haaland could take them to another level.
Chelsea's finishing problem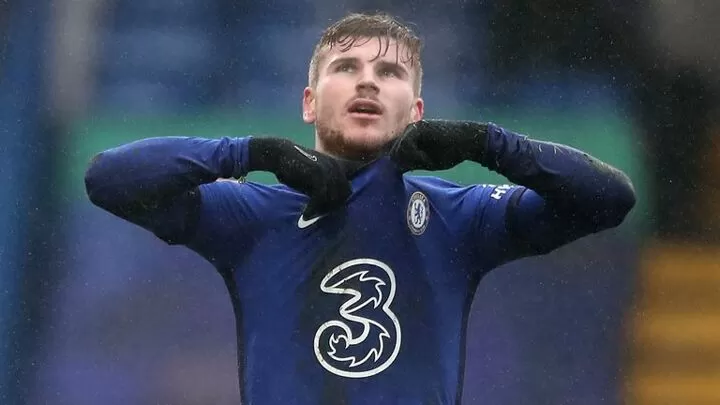 Chelsea's finishing problem predates Tuchel's appointment. It was apparent throughout Frank Lampard's tenure and it was issue for Maurizio Sarri and even Antonio Conte before him.
Eden Hazard was prolific and Tammy Abraham has impressed in patches but the club have not had a truly elite presence in the central striking role since Diego Costa's departure in 2017.
Timo Werner may yet prove himself in that regard. He certainly has the pedigree having scored 95 times in 159 appearances for his previous club RB Leipzig.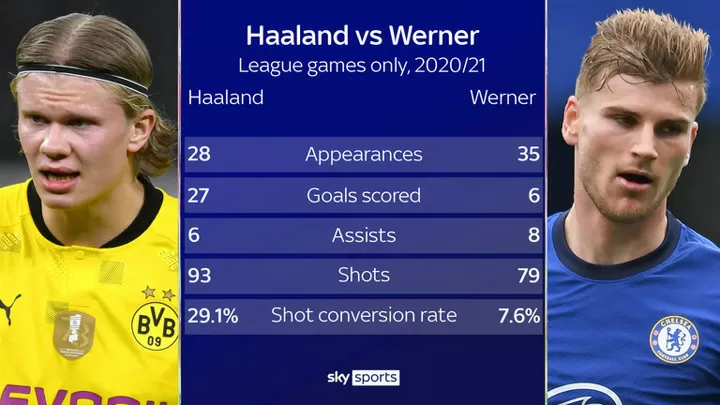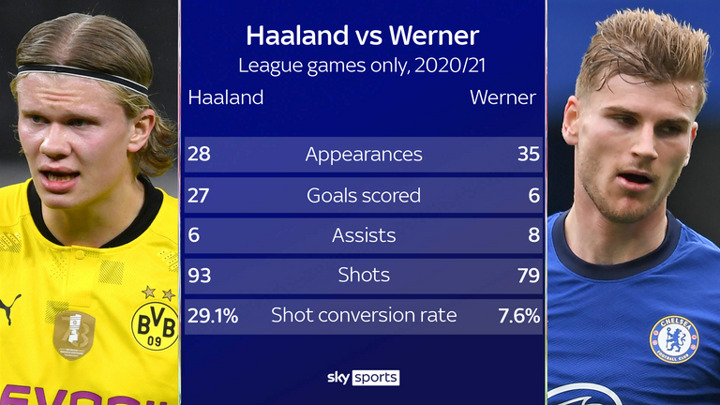 But if Tuchel is to build on Chelsea's Champions League success, he knows it would be a huge risk to pin his hopes on a player who only scored six Premier League goals in his first season in England.
Werner's struggles in front of goal became a running theme of Chelsea's campaign. Even in their Champions League final triumph over Manchester City, he spurned several golden opportunities.
The German is more culpable than most when it comes to dissecting Chelsea's profligacy last season – his big-chance conversion rate was the third-lowest among players who scored six or more Premier League goals – but the issue is a collective one.
The most clinical teams are able to outperform their expected goals consistently, but Chelsea scored five fewer than they should have, based on the quality of chances created. Only four teams – Burnley, Brighton, Sheffield United and Fulham – were more wasteful.
Chelsea's shot conversion rate was similarly low. They converted just 14.4 per cent of their efforts on goal, according to Opta, putting them 14th among Premier League clubs, sandwiched between Southampton and relegated West Brom.
Creativity was not a problem – Chelsea ranked among the top four Premier League sides for chances created, big chances created and shots on goal – but they couldn't find the finishing to match, much to the frustration of Tuchel and Lampard before him.