Barcelona's hopes of building Espai Barca have taken something of a setback with deadline looking unlikely to be met.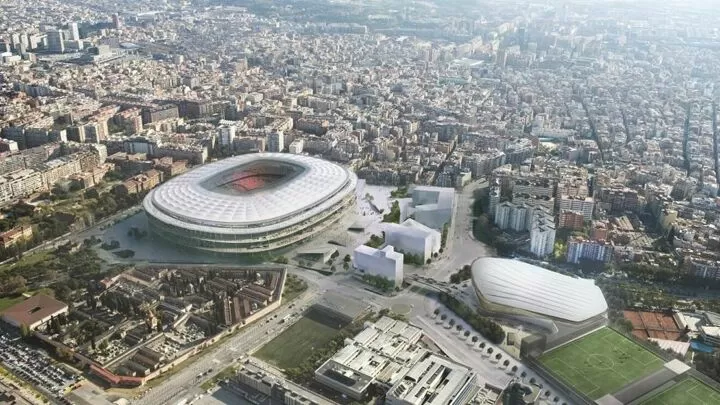 Josep Maria Bartomeu had been confident of building a new state of the art facility for the Catalans, but it's now almost impossible for those to be completed in the next four years by following the plans that had been outlined.
According to newspaper ARA, Barcelona will be unable to build while continuing to play at the Camp Nou. Consequently, president Joan Laporta has put forward the possibility of the Blaugrana playing at the Estadi Olimpic Lluis Companys, which was formerly home to cross-city rivals Espanyol.
"The final decision will depend on the results of the audit," a member of the club's board said, referring to the audit in progress which will conclude in early July. "That will determine what we can do, how we can do it and when we can do it."
The latest estimate of the project's cost made by Bartomeu's board was 815 million euros, although current estimates say it could well exceed one billion euros.
In 2014, when the referendum was held to decide whether or not to pursue the Espai Barca project, is was predicted to cost 600 million euros.
Laporta's current board have not ruled out starting work at the end of 2021, but 2022 appears a more likely start date.